The mid-size luxury sedan market is one of the world's most competitive thanks to favorites from a variety of manufacturers. With the completely new 2017 Volvo S90 Near Hattiesburg MS, the automaker has jumped right in with its non-traditional approach. The newest iteration of the S90 combines great interior aesthetics and a top-notch infotainment system with the safety and reliability Volvo is known for. Drivers who want serenity, comfort, and safety can visit Volvo Dealerships Near Hattiesburg MS to learn what makes the S90 so appealing.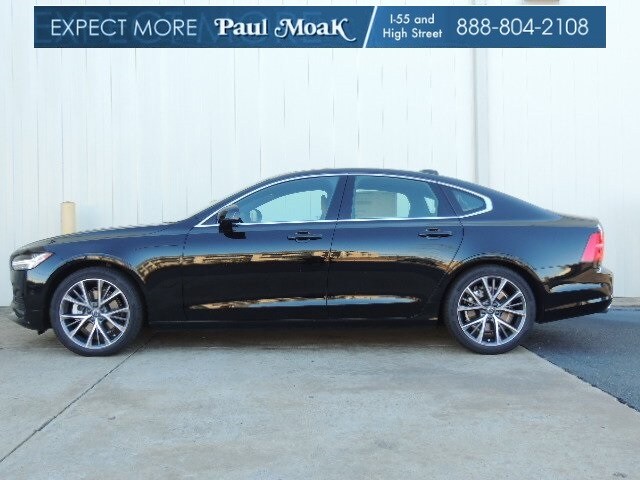 Behind the Wheel
As we draw ever closer to the use of autonomous vehicles, our impression of the 2017 S90 largely focuses on the sedan's driver assistance features. However, when these systems are turned off, the 2017 Volvo S90 is simply wonderful to drive. The AWD T6 version is a great sports sedan in its own right, with more-than-adequate levels of handling, steering, and acceleration. The T6 S90 is powered by a 2.0L four-cylinder direct-injected turbo- and supercharged engine, and the result is 316hp and tons of torque. Both the T6 and the T5 with its 250hp, 2.0L four-cylinder have great fuel economy, but if a driver wants to save even more on gas, a plug-in hybrid version of the S90 is forthcoming.
What We Like Most About the S90
· Gen2 pilot assist: Volvo admits this feature is a stepping stone on the path toward a fully autonomous vehicle, but it's not autopilot—and, as always, safety is the driver's responsibility. The technology keeps the car in its lane as long as it's switched on and the driver has his or her hands on the wheel, and it functions in all driving scenarios.
· A sanctuary away from home: Volvo has achieved its goal of creating a place of relaxation and tranquility in the 2017 Volvo S90 Near Hattiesburg MS. Along with the well-crafted interior comes an infotainment system that includes Apple CarPlay and an available 19-speaker stereo system.
What's Under the Hood
Using a clean-slate approach to the power train, Volvo continues to use an inline four-cylinder as the building block of the S90 sold by Volvo dealers in Hattiesburg MS. From that starting point, it adds ever-higher levels of class and sophistication from the 250hp 2.0L of the T5 to the 316hp engine of the T6. Both engines are mated to an eight-speed automatic transmission that sends power to the wheels as needed.
Volvo is known for creating comfortable, safe, and stylish vehicles, and the 2017 S90 is no exception. Customers are invited to visit 2017 Volvo S90 dealers or call to learn more about this year's S90 models.