The 2017 Volvo XC60 Near Oxford MS stacks up well against offerings from BMW, Audi, and Mercedes-Benz, and it is a standout in the field. While the model line is up for a complete retooling, the XC60 still deserves attention. This crossover from Volvo is full of stylish design elements, standard features, potent engine choices, and classy interior components. Those who want a smallish luxury SUV that's stylish, safe, and full of comfort should put the 2017 Volvo XC60 at the top of the list.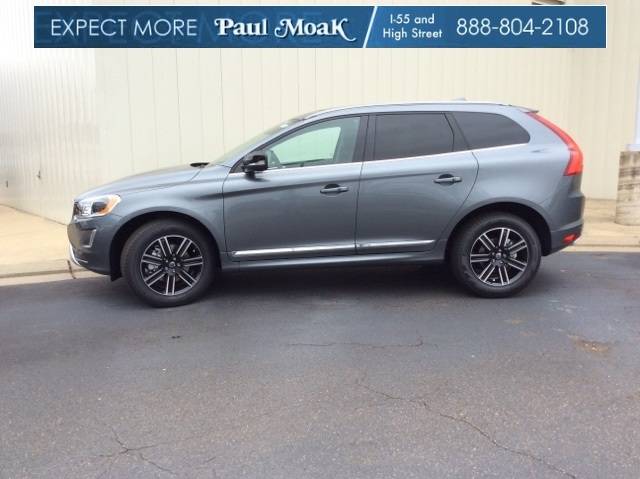 Behind the Wheel
The Volvo XC60 has always felt snappy, and the 2017 model is no exception although all models are equipped with 2.0L four-cylinder power plants. However, these four-cylinders aren't ordinary by any means. The one in the T5 has a turbocharger that results in an output of 240hp. Step up to the T6 and get a supercharged and turbocharged engine that puts out 302hp. The XC60's ride can be considered firm and, while it doesn't offer semi-autonomous features like those found in its competitors, it does have add-ons like a collision avoidance system and adaptive cruise control.
A Look Inside
The XC60 benefits from Swedish understated elegance. The dash includes an optional TFT digital instrument panel allowing the driver to choose different colors and settings, while all 2017 models have a seven-inch screen displaying information from the Sensus and navigation systems. The Dynamic versions have aluminum trim in the cabin, and the Inscription models have a more traditional wood-trimmed décor, while both use plush leather upholstery. The driver's seat is comfortable enough for long trips and city driving.
On the Outside
Volvo's designs have been stylish and sleek for years, and that's not going to change anytime soon. The XC60 continues the aesthetic, but it's purely functional. There's an optional crossbar setup to carry outdoor gear, and the Dynamic trim line comes with darkened wheels and other accents. The top-of-the-line R-Design model sacrifices some off-road usability for more road performance, with 20" alloys and a sport suspension. All 2017 models have a panoramic sunroof.
Lifting the Hood
Past models of the car have come with three engine choices, but the 2017 Volvo XC60 Near Oxford MS only has two options. The T5 has a turbocharged four-cylinder, while the R-Design and T6 have both a supercharger and a turbocharger. To take a ride in the new XC60, call us or visit nearby 2017 Volvo XC60 dealers.