It's 2017, and we're sure that many people are still excited about this year's Volvo S90. Though the 2017 edition is great, we're thinking that it's time to start celebrating the 2018 model of the Volvo S90.
But what about the 2018 model makes it worth celebrating? Is it the luxury of the high-tech solutions it offers drivers?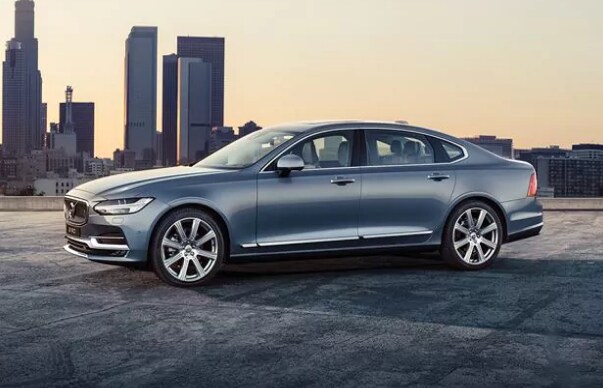 Our money's on both, and if you knew what we know, you'd understand why you need a 2018 Volvo S90 near Hattiesburg MS this year.
Luckily for you, we're all too eager to tell you why the 2018 S90 was made for you. That said, don't go anywhere. There's a chance that you're about to meet your next car.
Safety
Safety is of the utmost importance to most drivers. They want to be able to get from point A to point B without endangering their families. While many car models allow them to do so, some models are better than others in this area.
The Volvo S90 happens to be one of those vehicles. Here are just a couple of features which enhance its safety and make it ideal for people who prioritize safety:
Collision Avoidance Tech
Getting into a nasty collision is some drivers' worst fear. Accidents can be both deadly and costly, so drivers generally try to avoid getting into them.
Despite that fact, humans aren't perfect. Sometimes they drive just a bit too close to the other cards on the road, resulting in crashes.
Fortunately for those who are thinking about buying a 2018 Volvo S90, the S90 has built-in collision avoidance technology. This technology exists in order to counteract any human error, which means that those drivers who get too close to other vehicles will have safety nets.
The tech works in a way that may prevent serious crashes. If the S90 gets too close to another vehicle, it might brake in order to prevent the collision. Further still, the tech is so good that the vehicle might even attempt to avoid the collision altogether.
All in all, the collision avoidance tech should make getting the 2018 Volvo S90 near Hattiesburg MS a necessity for safety-oriented drivers.
360 Cameras
If collision avoidance tech isn't impressive enough, the S90 also has cameras available which offer drivers 360-degree vision. These cameras help drivers monitor their blind spots in order to avoid collisions. The model also boasts a system which helps drivers keep to their lanes.
In other words, the S90 is so safe that it takes steps to help you avoid ever needing its collision avoidance tech. If that doesn't epitomize safety, we're not sure what does.
Options
When any buyer considers the 2018 Volvo S90 near Hattiesburg MS, that buyer is undoubtedly going to walk away from the experience knowing that he or she had real options.
From the T5 to the T8, there are several under hood options for those of you who like to customize your car down to the very last detail. Let's take a look at some of the models you buyers may choose from.
T5
The T5 is a turbocharged model that boasts 250 horsepower and front-wheel drive. This model is the cheapest of the models we'll list here, which makes it an economical choice for people who want to enjoy the convenience of the 2018 Volvo S90 near Hattiesburg MS.
We might also mention that buyers also have the option to purchase the T5 with all-wheel drive, though that is more the specialty of the T6 and T8, both of which we'll talk about.
T6
The T6 is turbocharged as well as supercharged. It boasts 326 horsepower and all-wheel drive. It outclasses the T5 in most areas, which makes for a car that has slightly better under hood equipment.
That said, it's not as economical as its cousin the T5, which is perfectly fine since the slightly higher cost is the result of its higher quality.
T8
Like the T6, the T8 is supercharged and turbocharged. Unlike the T6, though, it also has an 87-horsepower electric motor under its hood. The model's total horsepower clocks in at 400, making it far superior to the T5 and T6.
As expected, it costs more than the previous two models, but that's completely acceptable since buyers get a whole lot more for their money. Further still, the price jump from the T5 to the T8 is not large enough to be unreasonable.
Of course, the overall price of the model you settle on depends entirely on how you customize it. Having said this, if you decide to get your 2018 Volvo S90 near Hattiesburg MS, we'll be more than happy to help you decide on a budget-friendly model.
Features
Not everything worth noting about the S90 is under the hood. It has plenty of features which should convince any residents that they should invest in the 2018 Volvo S90 near Hattiesburg MS.
Whether we're talking about comfort or sleekness, the new S90 has something for everyone.
Best Seat In The House
People don't typically think of the backseat as the place to be in any vehicle. Of course, the 2018 S90 is on a mission to prove everyone wrong.
Believe it or not, the 2018 S90 now includes seats which have a massage function. Some of you have probably never thought that you needed a massage while you were sitting in the backseat, but we're willing to bet that you thought no such thing because you didn't know it was attainable.
The seats in the back also have a center armrest available to passengers. This armrest isn't just the standard armrest. It's lined with wood and designed to be extra comfortable.
If all of that isn't enough, the Volvo S90 now comes with side and rear sunshades. Though this doesn't mean that passengers can skimp on the sunscreen, it does mean that they'll have a tad bit more protection from the sun than they otherwise would.
And, if you can believe it, there's more. The 2018 Volvo S90 is slightly larger than the 2017 model.
The 2018 Volvo S90 is slightly larger than the 2017 model. While some people wouldn't ordinarily notice the increase in size, anyone who sits in the backseat is really going to feel the difference since designers have added 4.5 inches of leg room back there.
Don't think 4.5 more inches of leg room is impressive? You should see how people respond to a mere 1-inch difference in leg room.
If you'd like to see the extra leg room in action, consider getting a look at the 2018 Volvo S90 near Hattiesburg MS or another dealership in the area.
Infotainment System
Having some sort of high-tech entertainment system is pretty much required in today's world. It should come as no surprise, then, that a car as great as the S9 has made improvements to an already great entertainment system.
The S9's infotainment system, which was equipped with GPS and all sorts of other cool functions, has now gained a new touch screen interface. This interface is the Sensus Connect Touch screen, and it includes a 9-inch touch screen.
Panoramic Sunroof
Let's be quite clear: If you're buying a 2018 Volvo S90 near Hattiesburg MS or any other town, you don't necessarily need a sunroof.
But, come on, you're entitled to want things every now and then, and a sunroof is one of those things.
Luckily for you, the panoramic sunroof is considered standard for all 2018 models. This means that you can have your pick of all of the models and still get that sunroof.
In The Front Seat
We're sure you remember how we went on and on about the backseat is now the place to be. While we're sticking to that story, we're definitely not downplaying the comfiness of the front seat.
Though there are no electric sunshades, the front seat is the best place to be if you're looking for a great view. Lots of the car's panels are made of actual metal and wood, which gives it a sophisticated look that just isn't comparable to your average car.
In fact, the S90 has such a clean look that we'd argue that most people have to see it for themselves to get the full effect of its design.
Parking Assistance
Perhaps parking assistance doesn't really count towards sleekness or comfort. Even so, you have to admit that it's so convenient to have.
In this day and age, some people just don't feel like putting the car in reverse and drive one thousand times just to squeeze into a small spot on the side of the road. Parking assistance is the ideal solution for these people, and we really can't blame them for their aversion to manual parking.
Getting The 2018 Volvo S90 Near Hattiesburg MS
For those of you who were excited about 2017's edition of the Volvo S90, you don't have to worry. Everything that's great about the 2017 model has carried over to the 2018 model, which essentially makes the 2018 S90, the 2017 S90 2.0. We suspect that there's little that you won't enjoy about it.
If you're thinking about getting the 2018 Volvo S90 near Hattiesburg MS sometime soon, please feel free to drop by our location at any time. If you'd like to reach out to the dealership beforehand, you can call us at 877-712-7409.
We also service several other locations, including Jackson, Oxford, and Greenville. In other words, we can always accommodate you if you can't get your Volvo fix near Hattiesburg.
If you're instead looking to schedule some sort of service, you can visit our site and give us a bit of info about your Volvo to get you started.