You can travel the world in style in the all-new 2017 Volvo S90, a luxury sedan that has plenty of room on the inside and ample power underneath the hood. It's hard not to be impressed by the clean lines, refined grille, and bold side mirrors as this vehicle approaches. Whether you are looking for space, power, or luxury, the 2017 Volvo S90 moves you unlike any vehicle on the market.
A Luxurious Escape
The inside of the 2017 Volvo S90 is a remarkable experience in and of itself. Here, you can sit back and enjoy interior details like walnut inlays and chrome accents. Soft-touch parts around the steering wheel, door panels, and center console improve comfort, while the adequate head and legroom the driver has is downright impressive. This cabin is quiet and peaceful--your home away from home on the road.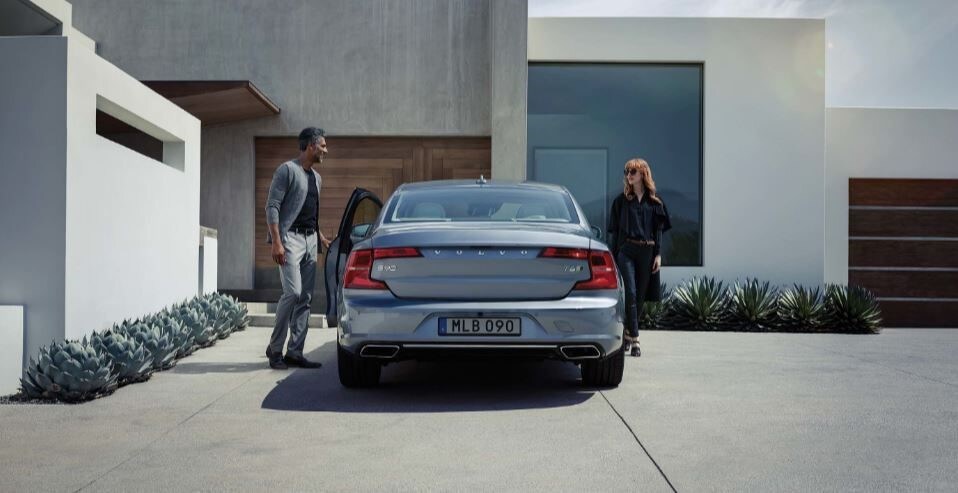 Everyone can enjoy music using the audio system inspired by Bowers & Wilkins, which sets the standard for automotive listening. Featuring a simple design and an air-vented subwoofer to the tweeter, this system produces acoustics that are rarely matched. Additionally, the seats are wrapped in premium-stitched leather, have ample cushion, and hug the body nicely, thanks to the large bolsters. Sit back and enjoy hours on the road that seem like minutes.
Practical Technology
Modern technology is fully equipped inside the 2017 Volvo S90, so you are prepared for any situation that comes your way on the road. Pilot Assist welcomes you to the modern era of driving, where systems monitor your braking, acceleration, steering, and deceleration. Parking Assist is also available to make parking easy, even in tight spaces where you have to parallel park. Let the sensors' settings guide your way, while you control the braking and acceleration.
The S90's technology is not just for convenience; it improves safety as well. Blind Spot Monitoring, for example, gives you comfort by letting you know when it's safe to switch lanes. You even have access to an innovative Volvo On Call App, which is there to help you control the climate, start the engine, or check fuel levels even before entering the vehicle. Lastly, use this app to track your vehicle's location in case you forget where you park.
There is so much to love about the redesigned 2017 Volvo S90, from the sporty exterior to the practical space on the interior. In order to take part in all of this fun, you need to get in touch with Volvo dealers around Oxford, MS. View its well-crafted parts and materials in person, seeing what modern craftsmanship is all about.
Sources:
2017 Volvo S90 Sedan Review, Volvocars.com
2017 Volvo S90 Sedan Review, Motortrend.com