Traveling the road for hours can get a bit tedious, but you can reinvigorate these drives by taking out the 2017 Volvo S60 Inscription. It's a great alternative to the more pricy sedans currently on the market and is just as fast. Base models feature plenty of power and add-ons, as well as organic exterior lines that draw the eyes.
Distinct Styling Inside and Out
The 2017 Volvo S60 Inscription is stunning from all angles, featuring clean lines on the side and an aggressive front. The front grille is enhanced by chrome materials and displays a floating Volvo badge for a noteworthy visual effect. The outside also has a clutter-free look that flows as the vehicle is in motion. The smooth contours and Thor's hammer headlights are making waves in the sedan market, and for good reason.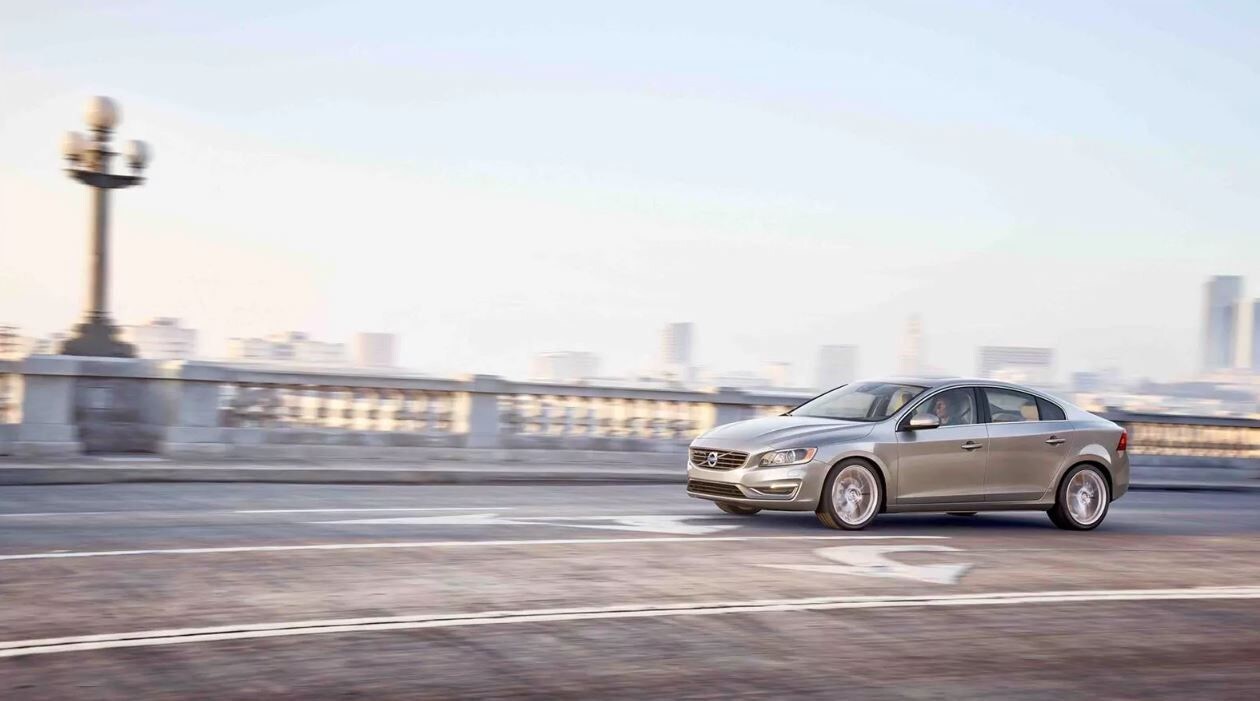 Moving to the inside, you'll notice the adequate passenger room in the front and back. Passengers can stretch out, use the air controls in the back, and remain relaxed in the adequately cushioned seats that have large bolsters. The black dashboard, leather upholstery, and contrast stitching are well-crafted details that bring sophistication to the interior. You also get a quiet experience inside, no matter how busy the streets are outside. The accent lighting and genuine walnut inlays bring a warm and welcoming vibe to the cabin as well, so you can rest easy the moment you enter the S60.
Ample Power and Efficiency
You can hit the road feeling confident in the 2017 Volvo S60 Inscription, thanks to its power and fuel-efficient design. You get 36 mpg on the highway and experience a smooth, consistent ride each time. That means fewer stops for you and your family, and more time spent enjoying the sights. An available four-cylinder turbocharged engine is standard with all models, capable of delivering 240 horsepower.
You don't have to worry about losing traction at the most inopportune times because the S60 is fully equipped with all-wheel drive. It delivers balanced power to each wheel, letting you stay ready for any type of weather like rain and snow. Additionally, Corner Traction Control improves your handling in case you want to perform aggressive maneuvers. An available 8-speed automatic gearbox makes the Drive-E engine efficient, quiet, and user-friendly.
If you think you are ready to make the Volvo switch, travel to Volvo dealers around Hattiesburg, MS. Try out the refined and smooth handling, and check out the latest tech features that the 2017 Volvo S60 has to offer. You won't be disappointed and can remain relaxed, no matter where you head to.
Sources:
2017 Volvo S60 Inscription Sedan Review, Volvocars.com
2017 Volvo S60 Inscription Sedan Review, Edmunds.com