Drivers in the market for a car that is both practical and stylish will definitely want to check out the 2017 Volvo V90 near Hattiesburg MS. For those in the market for a luxurious hybrid, this car fits the bill too. A replacement for the XC70, this vehicle is a variation of the wagon and will be followed up by the Cross Country, another version of this car that looks more rugged. The Cross Country is the one vehicle many people think they would like to wait for, as it does have so much to offer every driver.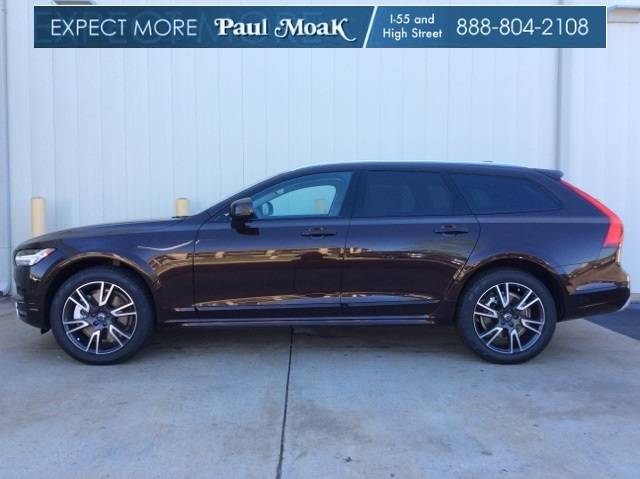 Engine Options
Select the T5 base model of the Volvo V90 Cross Country at one of our Volvo V90 dealerships and it comes equipped with a 2.0-liter turbo-four engine that puts out 250 horsepower and 258 lb-ft of torque. If the T6 is selected, the engine is a super- and turbo-charged 2.0 liter I-4, and this option produces 316 horsepower and 295 lb-ft. of torque. Volvo will also be debuting a T8 Twin Engine plug-in hybrid option. In this vehicle, the T6 powertrain is coupled with an electric motor to provide a combined total of 400 horsepower. Regardless of which engine is selected, it will be paired with an eight-speed automatic transmission.
Safety Features
When people think of Volvo, they often think of safe cars, and it is easy to see why. The manufacturer is known for offering the latest in this area, and the 2017 Volvo V90 near Hattiesburg MS is no different. Every car comes with a number of active safety features, and this is in addition to the Pilot Assist, a driving assist system that is semi-autonomous. Ask Volvo dealers in Hattiesburg MS to demonstrate the forward collision warning, the adaptive cruise control, pedestrian and large animal detection, or the blind spot warning. These are only a few of the many safety features drivers are sure to appreciate when out on the road.
Visit one of our Volvo Dealerships Near Hattiesburg MS today to drive the 2017 Volvo V90 Cross Country, which is scheduled to arrive after the S90 is launched. The manufacturer has managed to find the right balance between handling and comfort, and the ride is always smooth and quiet. This is one model every driver should check out, even if they aren't in the market for a new car just yet. It is such an amazing car, you may find you want to take it home anyway. If you decide to do exactly this, you won't regret it.