If vehicles reflect the personalities of their owners, the average driver of a 2017 Volvo XC90 near Oxford MS is sophisticated, yet modest. Many consumers still think there is no middle ground between large SUVs and high-end luxury vehicles or that important features will have to be sacrificed to have the best of both worlds. The XC90 proves them wrong. With four trim levels, from the base Momentum model to the luxurious high-end Excellence, drivers have their choice of how much they want to invest in all the extra bells and whistles. All models of the 2017 Volvo XC90, though, are thoroughly modern and thoughtfully designed.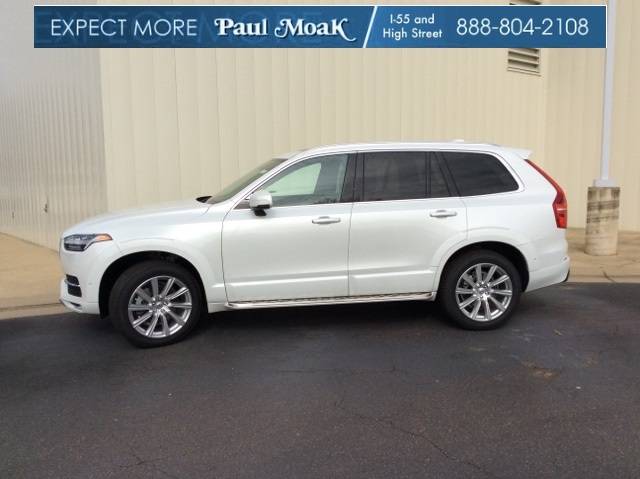 As one of the area's most popular Volvo XC90 dealerships, we find our customers appreciate the XC90's many advanced driver assistance features as much as they do its spacious cabin and ample storage space. A new version of the Pilot Assist even provides semi-autonomous driving at highway speeds. Plus, automatic braking and collision detection come standard, so there's no need to worry about paying extra for the security of knowing that passengers are safe. In the unlikely event of a collision, the XC90's energy-absorbing seats and seat belts are specifically designed to reduce the risk of spinal injuries.
Environmentally conscious drivers will also love the fact the new XC90 comes in hybrid models. By taking the important step of hybridizing their most popular models, Volvo has shown that not only is it possible to have a luxury SUV, it's possible to have one that's ecologically friendly as well. Volvo dealerships near Oxford MS can attest city dwellers will have no complaints about the hybrid's 14-mile electric-only range, nor will off-road enthusiasts find it sacrifices any power for the sake of efficiency. Every hybrid still comes with a standard fuel-efficient, yet powerful, engine as well. When using both of these propulsion systems, the hybrid can accelerate from 0 to 60 in 5.3 seconds.
A new, top-of-the-line trim level is available for 2017, and some upgrades have been made to both the infotainment system and the driver assist system in all models. Volvo dealers near Oxford have always sold a lot of XC90s, but this year's model has been drawing in an even more discerning crowd. Head on down to check out a 2017 Volvo XC90 near Oxford MS today to find out why. On the fence about whether to go basic or spring for all the options? All most drivers need to make up their minds is a few minutes behind the wheel.