Claims have been made that the 2017 Volvo S90 seeks to replace the S80 in the automaker's family of sedans. Simply put, though, the S90 goes far beyond this modest goal. Built on an entirely new platform based on a new design concept, it has all of the style and luxuries of the company's XC90 crossover but in a smaller and more manageable form. Its spacious, graceful design can make drivers and passengers alike forget that, technically, they are still riding in a large sedan.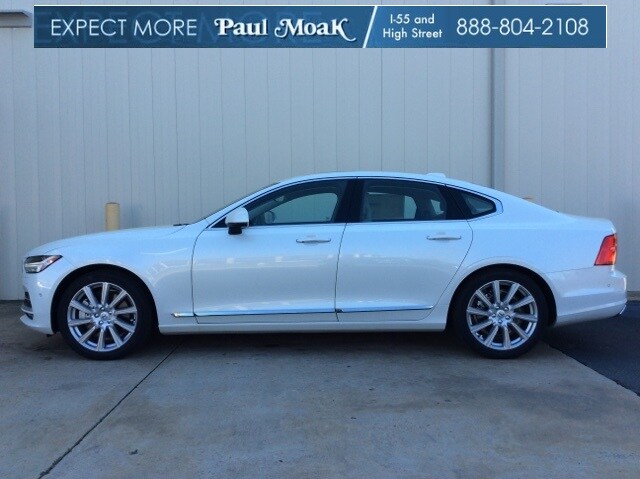 Driving a 2017 Volvo S90 near Oxford MS is sure to turn some heads. It is a much more externally handsome car than either previous models or current competitors in its class, with the silhouette of a sports sedan and the clean, uncluttered style of a luxury car. Even better, the interior more than lives up to the high expectations set by its exterior. One thing is sure: with the addition of the new S90 and its larger cousin the XC90, Oxford Volvo dealers are taking on a new air of elegance.
Volvo's semi-autonomous Pilot Assist system comes standard in every 2017 Volvo S90. The system includes active cruise control, frontal collision warnings, and lane assist, among other advanced features. The newest iteration even comes with leading large animal detection to help reduce the risk of collisions, making the S90 the first car to include this feature. Keep in mind also that, although Volvo's constant improvements make a crash less likely every year, the S90 also scores well on IIHS crash tests. Its active safety measures received the highest possible score: a "Superior." In the unlikely event of a collision, the front seats are even designed to reduce the risk of back injury should the car leave the road.
When it comes to available options, Volvo's got it all. Supercharged and turbocharged 2.0L engines are available in some models, while others receive 8-speed automatic transmissions or all-wheel drive. It's not a bad idea to find a Volvo dealer who can answer any questions about what's under the hood prior to deciding on a trim level.
All models have received comfort and technology upgrades, but what's under the hood can make a big difference when it comes to drivability. Our highly trained associates can answer any questions drivers may have or simply help them choose which model to take out for a test drive to see for themselves. While every model of the S90 is sure to impress, S90 dealerships aren't all the same. Choose one that puts its customers first. Give us a call or head on down today.